Many industries are bringing in younger employees at the expense of more experienced ones, but there is at least one WA job overwhelmingly given to older people: the job of author.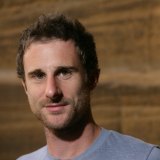 Fremantle Press is known for introducing West Australian voices to a national audience, but what might surprise is that they are overwhelmingly the voices of people aged 35 and older.
And the chatter they've heard across the industry suggests that a lack of young stories is not just a local problem.
This is why the organisation, in partnership with the Fogarty Foundation, has launched one of Australia's richest literary prizes – $20,000 cash, plus a Fremantle Press publishing contract – and the first and only one exclusively for young West Australian writers.
The inaugural biennial Fogarty Award is open to a previously unpublished work of fiction, narrative non-fiction or young adult fiction from any WA writer aged 18-35, and is intended to kick-start the winner's career, support further creative work and bring more diversity to the submissions the Press is receiving.
"We're not really getting those younger voices," Fremantle Press publisher Cate Sutherland said.
"It's been a reasonably consistent problem across a long period of time."
She said the Press had authors in their mid to late 30s, their mid-40s, even in their 80s – just very few under 35.
Many high-profile Australian authors began young, including such names as Craig Silvey and Sonya Hartnett, Isobelle Carmody and Tim Winton; but they are the shining exceptions, not the rule.
Fremantle Press publishers had speculated that perhaps the ability to find an instant online audience had taken some energy that young writers might otherwise have spent on a "longer trajectory", Ms Sutherland said.
Read the rest of this story here on WAtoday.